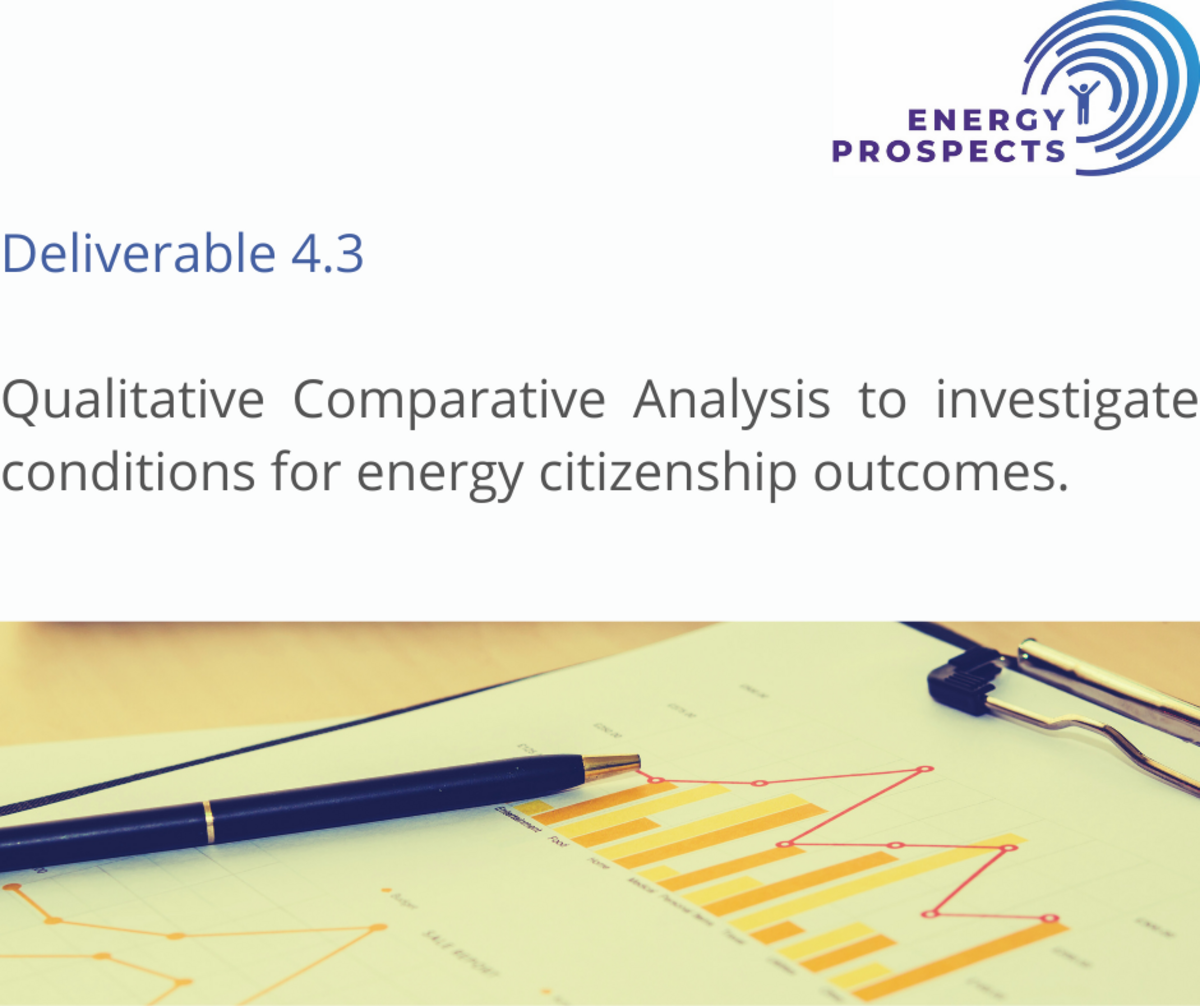 We are delighted to present our latest deliverable, which introduces the methodology and outcomes of three interconnected Qualitative Comparative Analyses (QCA) conducted on 20 European cases of energy citizenship.
The three QCAs focus on answering the following research question: What are the necessary and sufficient conditions for energy citizenship initiatives i) to significantly contribute to the democratization of the energy system, ii) to achieve their own goals, and iii) to substantially contribute to environmental sustainability?
Some of the highlights:
Overall, this research reveals the complexity and multifaceted nature of energy citizenship initiatives, emphasizing the need for collaboration among governmental and non-governmental actors at various levels to foster sustainable progress.
The findings highlight that intermediation is crucial for all contributions of energy citizen initiatives, emphasizing the importance of intermediary actors for driving such initiatives forward.
The study underscores the challenges faced by many energy citizenship initiatives in accessing national support programs. Professionalisation and formalisation are identified as key factors for gaining access to such programs, which can be demanding for smaller organisations.
Coherence in the support of multiple levels of government is identified as important factor for the success of energy citizen initiatives. Support from a single level of government is often not sufficient to ensure a positive outcome.
Nevertheless, in decentralized government systems, sub-national governmental support has proven crucial for democratisation efforts and comprehensive goal achievement by citizen energy initiatives. Interestingly this finding holds true even for non-highly professionalised and formalised organisations.
For more information, please refer to our deliverable, "D4.3 Qualitative Comparative Analysis to investigate conditions for energy citizenship outcomes."